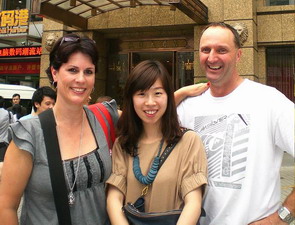 matt
Shanghai - Suzhou - Guilin - Xian – Beijing

Duration: 14 days

Highlights: Terra Cotta Warriors, beautiful Guilin, Beijing and the Gardens of Suzhou

Check a similar tour available online
14 days China experience
Jun 28, 2008
I had a simply wonderful time in China.
Vivaldi our guide in Shanghai was simply wonderful. His English was excellent and very easy to understand. He really put himself out for us and was such a lovely guy. We even met his mother and visited his aunts house to get an insight into how the locals live.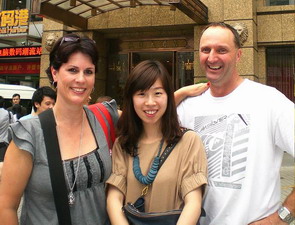 Our trip to Suzhou was rather rushed and we found Davy not as helpful as Vivaldi - Vivaldi was a very hard act to follow. Suzhou was rather disappointing after Shanghai. The Lingering Gardens were not nearly as beautiful as the gardens in Shanghai, rather scruffy we thought and the Silk Factory restaurant for lunch for not so good. Because of major building work at Suzhou railway station we had to struggle with luggage a great distance to the taxi. Felt this trip could have been left out.
Guilin - well what could we say about here other than it was simply wonderful. John our guide again went beyond the call of duty. He was such a caring and kind person - unfortunately I developed a terrible cold and he looked after me well. We had such a good time with him and saw so much. Brian loved the cycle ride through the villages - I gave it a miss. Had some wonderful food in local restaurants with John.
Xian - Grace here again was a very kind and enthusiastic young lady who looked after us well on our rushed trip to Xian. Hotel room we had was fabulous but so little time in it. Thought Xian was a beautiful city - beautifully clean, wonderful shops and gorgeous flowers and gardens.
Beijing - Roland was a nice young guy. He worked his butt off looking after us and making sure everything went like clockwork.
The arrangements he made worked like clockwork. The food overall was excellent but we felt food in the factory restaurants was not up to the standard you had set.
We will be giving a presentation on our trip to China organised through sinoway travel totally on the internet to a travel club in New Zealand on our return next month and will be recommending this company.
This is a holiday we shall not forget - it was simply fantastic. We do hope it will not be long before we return.
matt setliffe

Source: Trip Advisor
The profile of my trip advisor: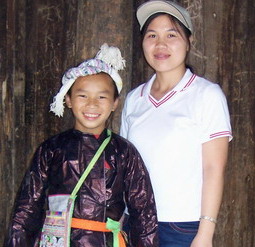 Lisa
Lisa is with Sinoway Travel/ Beijing Holidays since 2005. She works as our China Product Manager.