Beijng Attractions
Beijing is the capital and the second largest city of China. It is the top 1 destination for most visitors, then they continue to go to Xian and Shanghai. Beijingholidays.net is an online platform of tailor made Beijing vacations, Beijing attractions and tours in Beijing.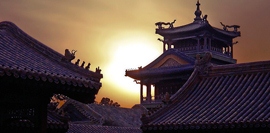 Exploring every passageway in the Forbidden City, climing to the top of the Great Wall for a panorama view and enjoy an exciting Chinese Kungfu show at night in Red Theatre...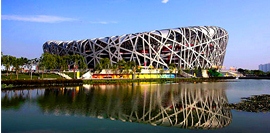 You will have a 7-seat air conditioned van with tour guide and driver. visit famous attractions in Beijing. Pickup from hotel at 08hoo to 09h00, back to hotel at 18h00.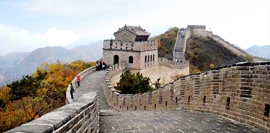 Our coach picks up passengers from different hotels every moring, a English speaking tour guide escorts the full day tour, visit Great Wall, Forbidden City, Temple of Heaven and more...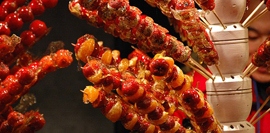 Beijing is a large enough city for you to find any kind of food, starting form Chinese food and dishes from every province of China, foreign food, western and local fast food, street food and more.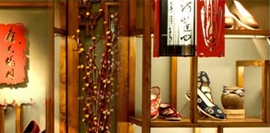 Beijing has 10 famous shopping streets,these streets boast modern malls and boutiques or special articles shops and provide various kinds of services.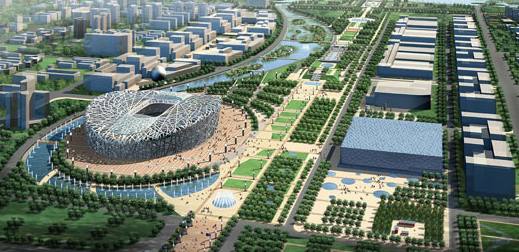 Beijing has a developed transportation system, including airplane,bus,railway,subway and taix. It is very convenient for you to go anywhere in Beijing.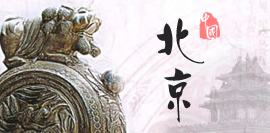 As the capital city of China, Beijing is the political, economic and cultural center, and its history could dating back to the Western Zhou Dnyasty. It is about 3000 years up to now.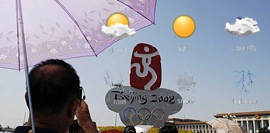 Beijing's climate is defined as "continental monsoon." The four seasons are distinctly recognizable. Spring and autumn is the best time to be in Beijing.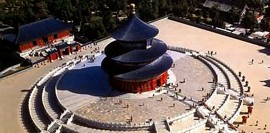 Provided a large collection of photos and pictures about Beijing, so you can take a virtual tour to see the most popular tourist attractions in Beijing China.

Tours in Beijing
Beijing Package is our hottest program in China.   We always recommend people to stay longer in Beijing, spend less on city transfers!   There are two categories of our Beijing tour packages: Private tours + hotel package and Tours only.
Beijing Maps
Beijing Shopping
As early as in the Yuan Dynasty (1206-1368), Beijing was a famous commercial city in the world. During the Qing Dynasty, the market in Beijing was brisk.
Today shops in Beijing are in a great number, scattered in every corner and goods are sophisticated. Goods on Beijing market are brand, special and new products from various parts of the country. Shopper are well satisfied in Beijing, whether one is looking for antiques, souvenirs or bargains.

Beijing Travel Tools
In Beijing on your own? Don't know where to get cash from or what the weather will be like tomorrow? Don't worry. Our travel tools will help you ease your way through one of Chinas oldest, but most modern and vibrant cities.
Our Beijing Travel Tools will give you a good overview over the current weather in Beijing, how to get around in the city via Bus, Taxi or other means of transport. Click more to get details.