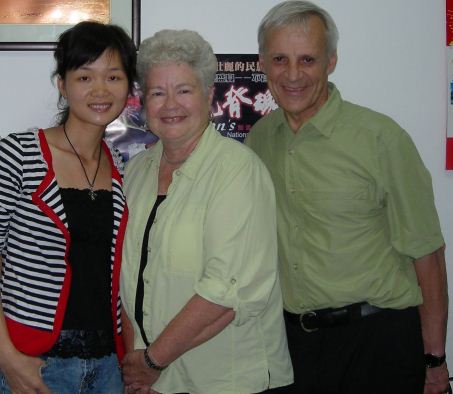 DrFlux
Route: Beijing - Xian - Guilin

Duration: 8 days

Highlights: A classic China tour that shows you the must see destinations of our beautiful country

Check a similar tour available online
Meet our trip advisor in Guilin
May 30, 2008, 9:11 AM
My husband and I used SINOWAY TRAVEL, for part of our trip to China, in March 2007, and we were very pleased with the company. We had excellent guides and our trip went very well. We liked our agent, so we decided to put a face to her emails, and went to see her in Guilin.
Hi, Do you remember us? We have some nice pictures of you and your fellow workers. We had a great trip to China and have many happy memories. If you ever come to Canada get in touch with us. Thank you again for all you did.
We would certainly deal with SINOWAY again.
DrFlux

Source: Trip Advisor
The profile of my trip advisor:

Sara
Sara is an excited grin, lovely, sweet, attentive tour consultant in our Guilin office, she looks after guests' every need and anticipated their possible wants, offers them options for the day activities based on their specific interests.