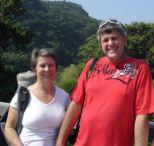 Roogsy
Route: Shanghai - Suzhou - Guilin - Xian – Beijing

Duration: 14 days

Highlights: Terra Cotta Warriors, beautiful Guilin, Beijing and the Gardens of Suzhou

Check a similar tour available online
my first trip to Asia
Sep 04, 2008, 11:00 AM
This was my first trip to Asia and it was an anniversary gift for my wife, I needed to make sure everything went smooth. I chose Sinoway Travel after costing everything out and realizing the logistic involved in planning this trip myself. I am very glad I decided to do so. Every aspect of the trip was planned and taken care of. We were picked up, guided around, and dropped off at every location.
The guides spoke English very well and we felt comfortable at every city. This was supposed to be a trip of a lifetime and Sinoway travel helped it become a reality! I would highly recommend using Sinoway to anyone looking to do a multi-city tour of China. It was worth the money to ensure I did not have any headaches and left the planning and execution to the professionals. For the record, China was beautiful and friendly and anyone who is thinking of going should definitely go!
Roogsy
The profile of my trip advisor: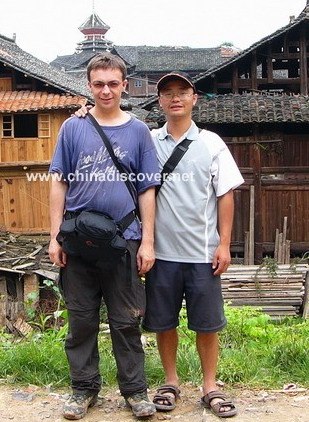 Bobby
Bobby was born and raised in a Dong Ethnic Village in Sanjiang county of Guangxi province, He learnt English by himself, words by words, mostly from his customers when he escorted the trekking tours in Guangxi and Guizhou...