Beijing Climate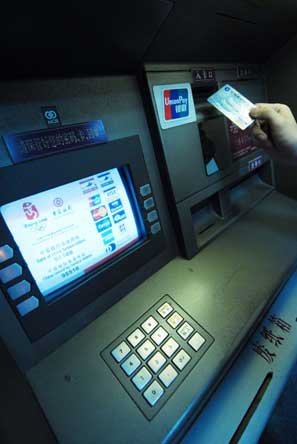 Beijing's climate is defined as "continental monsoon." The four seasons are distinctly recognizable. Spring and autumn is the best time to be in Beijing, particularly in the months of April, May, September and October. Autumn is considered to be the best time to visit Beijing as the skies are clear and the weather is very comfortable.


More informations of Beijing climate
ATM Service
A growing number of international ATMs can be found in branches of the Bank of China as well as in some up-market hotels around the city. Major credit cards can be used to purchase goods in large department stores, hotels, and shopping centres, as well as for meals in some fancier restaurants. Foreign accounts may only be accessed from foreign ATMs.


More informations of ATM Service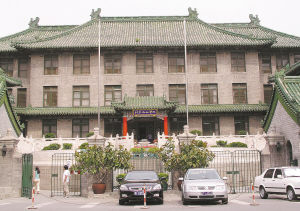 Beijing International Clinics
Here are some information of the international clinic in Beijing.


More informations of Beijing International Clinics
China Currency
The official currency in China is the Renminbi (RMB)or "people's currency."the basic unit is the yuan (also known as "kuai"),which equals 10 jiao (or "mao"), which is then divided into 10 fen. Paper currency comes in 1.2,5,10,50 and 100 yuan notes. Paper jiao come in denominations of 1,2, and 5. There are also 1 and 2 fen notes, but these are rarely used as their purchasing power is exactly zero. As for coins, there are 1 youan ,1 and 5 jiao,and 1,2, and 5 fen(ahain, the fen are basically useless).


More informations of China Currency
Communication
Spoken communication has been a problem in China for hundreds, if not thousands of years. Different people from different regions separated by rivers and mountains tend to speak differently from each other. There are hundreds of different dialects in China. And many of them are like totally different languages, though they are all lumped together into the category "Chinese." The official language of China is Mandarin Chinese, actually a northern dialect, and this is what the people of Beijing speak. Often when Chinese people from the countryside or far-flung regions of the country come to Beijing, they have a hard time communicating. So if you are having difficulty making yourself understood, you are not alone! Most hotel staff can speak English, so this is not a big problem. But on the street it may be difficult to communicate. If you are going to take a taxi, get someone to write down the address of your destination in Chinese. Street signs have characters as well as pinyin (Chinese Romanization), so if you have a map, it is easier to figure out where you are, Also, nowadays most young people are studying English, so for simple directions and help, you can most likely get assistance from a younger person. If they can't help you, they will most likely do their best to find someone who can.


More informations of Communication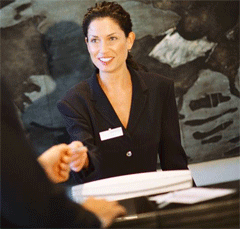 Tipping
Tipping is not expected in China, but it is enormously appreciated. For a person who earns US$ 100 per month, a US$ 10 tip is about 3 days' wages. Up-market hotels and some restaurants may slap a 5% service charge on top of the government's 10% value-added tax (VAT). This service charge might be considered a mandatory tip, though it's doubtful that much of it reaches the employees. In general, if you stay a couple of days in the same hotel it's not such a bad idea to tip the staff who clean your room - US$ 2 should be enough.


More informations of Tipping
Phone Number
Here are some useful phone number in Beijing.


More informations of phone number
Tourist Visa
Before you travel to China, you need a valid visa to entry China. "L" Visa is issued to an alien who comes to China for sightseeing or visiting family members/friends.
A tourist visa, issued to aliens who come to china for sightseeing and visiting relatives, is marked with "L" in the many kinds of Chinese visas. Visa L is characterized by a short duration of stay, usually 30 days, no more than 90 days, and could not be extended upon expiration.


More informations of Tourist Visa
Next page

Beijing Transportation