Beijing Transportation gives you an overview over all transportation in Beijing.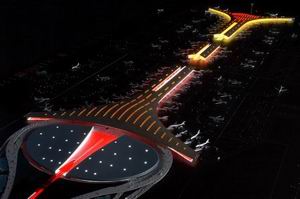 Beijing Airport
Beijing Capital International Airport is the 3rd busiest airport in the world with 65,329,851 passengers passing through the airport in 2009, It is the biggest airport in China. It servers the largest number of international and domestic airline, about 200 in total. Over 60 foreign cities are directly accessible from this airport.
Most foreign visitors choose Beijing as their first stop for their trip in China, with over 50 foreign airlines having established offices here and in excess of 5,000 flights weekly, to every corner in the world.


More informations of Beijing airport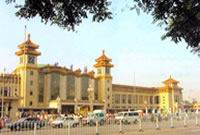 Beijing Railway
There are two major stations in Beijing, Beijing Railway Station (if you take metro, get off at Bejingzhan) and Beijing West Railway Staion(get off metro at Junshibowuguan). Trans-Siberian trains to Moscow & Ulan Bator use Beijing Railway Station, as do trains to Shanghai. The direct train to Hong Kong and trains to Xian, Guangzhou & Tibet all use Beijing's newer West station.
We are told by locals: Those trains go north and east, depart from Beijing Railway Station, trains go south and west, depart from Beijing West Staion.


More informations of Beijing Railway Stations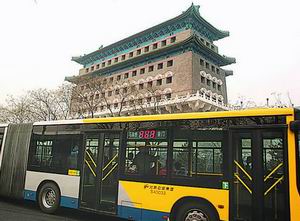 Beijing Bus
More and more tourists start to use a combination of subway+bus+taxi for touring Beijing. Bus service goes to every attraction, and it is one of the main transportation means for the local people. There are around 18,000 buses in Beijing.
This is for the real adventurous people out there. It can be difficult to get information about routes. There are many different kinds of buses with prices starting at 1 RMB, but it is always crowded and without air-condition. 2 RMB might buy you some air conditioning and a few less people. The language is a major problem as there are virtually no buses with any English information. So we'd like to give some tips on getting on and paying for the bus hopefully it can be useful to you.


More informations of Beijing bus service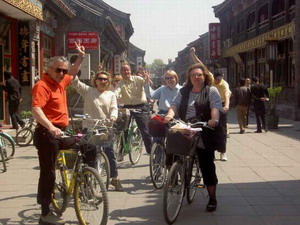 Beijing Cycle Tour
Cycle around Beijing is another good idea for you to explore Beijing and getting near to the real life of citizen in Beijing. Your bicycle is a clean and environmental friendly tool and it provides healthy exercise while it is much more convenient than other vehicles; it is easy to park and it is faster than other vehicle during the peak time.
During the peak times, especially during the traffic jam on the busy roads in Beijing, Riding bicycle obviously is the fastest and most convenient way for a short journey. If possible, do not miss the trance to ride a bicycle for a short trip in the inner city. Most hotels in Beijing offer the service of bicycle hire and the price for daily rent is about CNY20-30, remember, a cash deposit is required.


More informations of Beijing cycle tour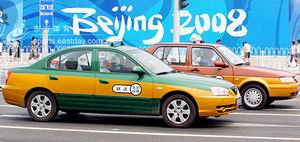 Taxi in Beijing
Most of the taxi drivers in Beijing do not speak English, so you'd better keep the name of your hotel written down in Chinese characters.
Note that taxis cannot stop anywhere they want. Try a side street or look for a taxi stand. If you know which way you want to be going, catch a taxi on the correct side of the road as it will be faster.
Beijing taxis start at ten yuan (around US$1.33) and they are metered. It will tick up after 3 kilometers. So just get in the taxi and pay the fare when you get out. The machine will also print out receipts automatically for you if you need it.


More informations of Beijing taxi