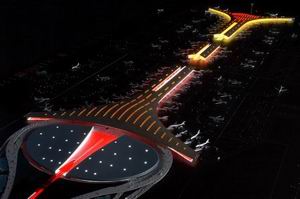 Beijing Capital International Airport is the 3rd busiest airport in the world with 65,329,851 passengers passing through the airport in 2009, It is the biggest airport in China. It servers the largest number of international and domestic airline, about 200 in total. Over 60 foreign cities are directly accessible from this airport.
Most foreign visitors choose Beijing as their first stop for their trip in China, with over 50 foreign airlines having established offices here and in excess of 5,000 flights weekly, to every corner in the world.
Know More
Beijing Capital International Airport is the 3rd busiest airport in the world in 2009. The airport registered 488,495 aircraft movements (take-offs and landings), which ranked 10th in the world, making Beijing Capital the only Asian airport in the Top 30. In terms of cargo traffic, Beijing airport has also witnessed rapid
growth. By 2009, the airport had become the 14th busiest airport in the world by cargo traffic, registering 1,420,997 tonnes.
Beijing Airport was opened on March 2, 1958. The airport then consisted of one small terminal building, which still stands to this day, apparently for the use of VIPs and charter flights.
Terminal 1
On January 1, 1980, a newer, larger building - green in colour - opened, with docks for 10 to 12 aircraft. This is Terminal 1. The terminal was larger than the one in the 1950s, but by the mid-1990s, it was too small. The terminal was then closed for renovation after the opening of Terminal 2.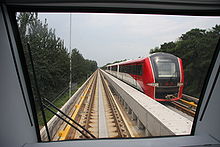 Terminal 2
In late 1999, to mark the 50th anniversary of the founding of the PRC, the airport was expanded again. This new terminal opened on November 1, and was named Terminal 2. September 20, 2004, saw the opening of a new Terminal 1 for a few airlines, including China Southern Airlines' domestic and international flights from Beijing. Other airlines' domestic and international flights still operate in Terminal 2.
Terminal 3
Another expansion, Terminal 3 (T3) was completed in February 2008, in time for the Beijing Olympics. This colossal expansion includes a third runway and another terminal for Beijing airport, and a rail link to the city-center.
More informations


Beijing airport shuttle bus

Beijing airport express train

Beijing subway

Beijing railway service