Xiushui Silk Market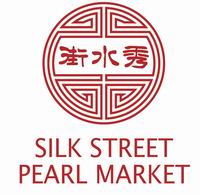 The Xiushui Silk Market has more than just silk. It has many good quality things you can find in the big department stores in New York, at 1/4 of the price in Xiushui. If you don't have too much time for shopping in Beijing, this could be the only place you need to visit.
The Silk Market is located along Chang An avenue near the Yong An Li (120) line 1 subway station. It opens from 09:00 am to 21:00 in the evening everyday. You can now walk directly from the subway into the mall via an underground passageway without stepping outside into the scorching heat of summer or the terrible cold of winter.
Xiushui Silk Market used to be a long, narrow street (xiushuijie) where locals sold their goods in stalls lined on the both sides of the street. The market was demolished in the early 2005, and it moved into a brand new building nearby in the March of 2005. The vendors were offered the stalls inside this modern building.
The Items which you can find in this market include: shoes, jeans, scarves, trousers, jackets, shirts, cashmere, Chinese souvenirs, Chinese rugs/carpets, golf equipment, pearls, watches, sunglasses, silk by the roll, Chinese paintings, small electronics and many other things.
Apart from the almost real-looking designer wear which was present at the old market, you can now enjoy shopping for a wealth of traditional Chinese knick knacks to bring home for your family.
Prices here are not fixed. Everything can be had way cheaper than at any of the stores in the city. However bargaining is essential. Prices are generally very reasonable here compared to your home country and if you are a skilled bargainer, you might be able to get things ridiculously cheaper.
The sellers in the mall can speak some relative English. The English being spoken by them will often consist of "cheaper", "you say how much", "good quality", "no profit", "highest price".  Numbers are tapped out on a giant calculator to avoid confusion.
Decide on your price based on the chart above, how much you like it, and your perception of the quality of the item. 
More informations


More informations of Panjiayuan